Some testimonials from some of those who were assisted by Dr. Gillian Moore Groarke
---
Dr. Moore-Groarke has helped me turn my life around. I spent years in an industrial school and since attending for therapy I have a newly found self-confidence and respect that I never thought I would have.

---
Thank you Dr. Moore-Groarke for giving me my life back. I did not realise how near I was to deaths' door when I first came to you with anorexia. You did what you promised and kept me out of hospital for which I am eternally grateful.
---
I completed the weight loss programme 10 years ago and have managed to keep it off. The CBT really worked for me and I constantly go back to using the skills and techniques I was taught at the time. They are invaluable skills for life.
---
My doctor referred me to you for stress management. I had no idea how wound up I was until you taught me relaxation skills, and introduced me to the ideas of pacing and goal setting. I am now a very happy person and I have great pleasure in recommending you to my friends or employees if they are ever in trouble.
---
Three years ago I was in a very serious accident and I suffered from very severe PTSD (post traumatic stress disorder). I never thought I would get my life back and as I had to have several reconstructive plastic surgery operations I had very poor body image issues. You were with me every step of the way and you gave excellent evidence some weeks ago in court, when my case was finally settled. I appreciate your dedication and support.
---
I have suffered from chronic pain for the lasts 15 years. There is not a specialist in the country that I hadn't visited. It was not until I visited your clinic that I made progress and realised how my negative thoughts were increasing my pain levels. You taught me how to relax, to listen to my body and to rest when the pain began to hurt. You never promised that you could cure my pain but you did say that I would find a way to live within the limits of my pain. I have done that and have since started a course with the National Learning Centre. I now have a reason for living. Thank you so much.
---
As a child I was abused by a relative. My doctor advised me to go and talk to you. I reported the abuse to the Gardaí and brought my perpetrator to court. Your support throughout kept me going. Therapy has changed my life forever.
---
I was a victim of harassment and bullying at work for the last two years. With Dr. Moore-Groarke's help I reported the abuse to my Human Resources department and my company were very supportive and resolved the matter through mediation. I can now go to work again and not have a day when I am filled with fear. I still keep a diary of how I feel and it is my way of checking in with myself everyday. You were so approachable and you allowed me to once again see the lighter side of life.
---
I lost my partner four years ago though sudden death. Your sensitive approach and caring attitude helped me get through a very difficult period of grief. I have started dating again and since the day I walked into your clinic I never again had any suicidal ideation. I thought I couldn't live without him but instead you taught me to be self-reliant I really appreciate what you did for me. Your secretary was also very kind and helpful when it came to arranging appointments.
---
Thank you for showing us where we were going wrong in our marriage. You did not take sides; you did not allow either of us to blame the other. You set out very clear goals and objectives and we quickly returned to an open and honest means of communicating. Despite those difficult few months, we can safely say our time with you brought our marriage back on track.
---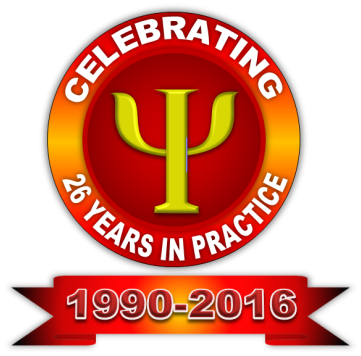 Dr. Gillian Moore Groarke – 25 years in practice